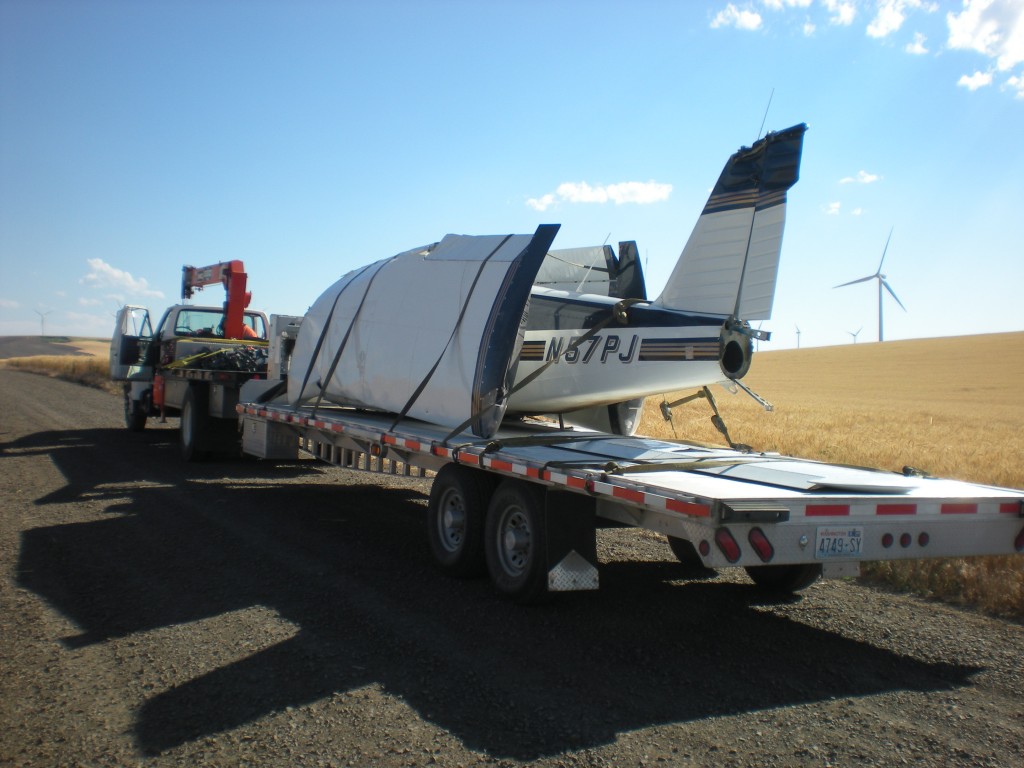 Aircraft Recovery and Hauling
Specializing in aircraft recovery and hauling, we also offer other aviation services including accident investigation consulting. Call AvTech should you need an aircraft moved or you need help with an incident or accident.
---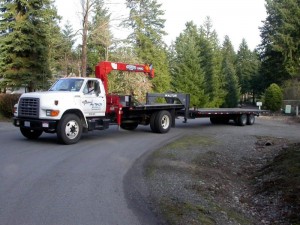 Aircraft Hauling
AvTech Services can easily accommodate your aircraft recovery / hauling needs with this 26,000 GVW, 1996 Ford F-800 with a 12-foot long flatbed, which has a rear mounted UNIC crane with an 8-ton maximum capacity, 4-section telescoping boom with a maximum reach of 32′ 7″. This truck is fitted with both gooseneck and pintle trailer hitches. AvTech Services presently has two gooseneck flatbed trailers available, both 102 inches wide, one is 28 feet long (20,000 GVW) and the other is 32 feet long (14,000 GVW), and one pintle-hitch flatbed trailer that is 102.5 inches wide, 25 feet long (20,000 GVW). Aircraft hauled to-date range from the ubiquitous Cessna 150 to a Swearingen Metro. Contact AvTech Services for a quote for your aircraft hauling requirements today.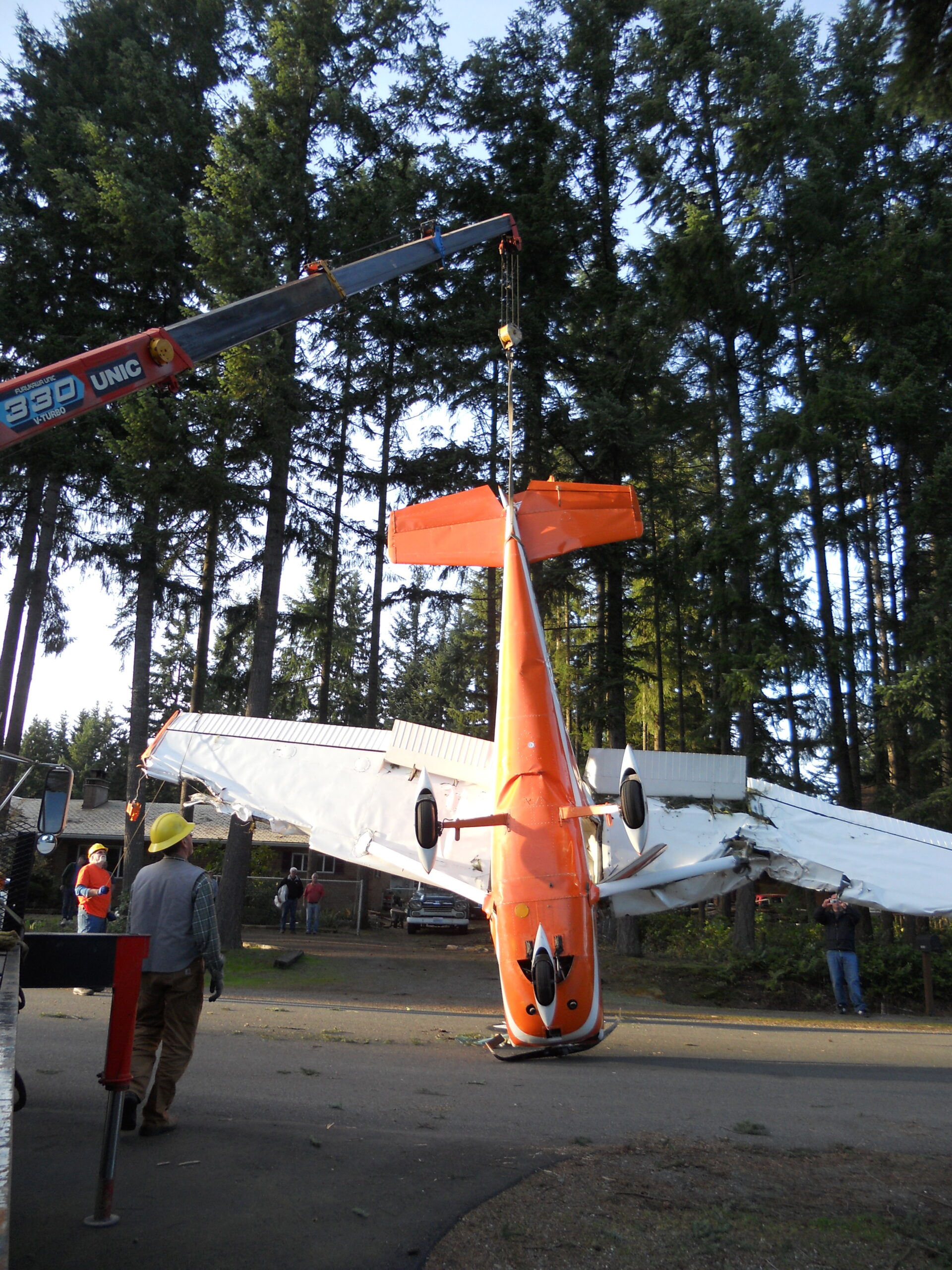 Aircraft Recovery
We specialize in aircraft recovery following an incident or accident. This often involves complex logistics including remote site and underwater recoveries. We have recovered everything from ultralights to a Bombadier Q400. As part of this service, we offer secure storage post accident and support all parties with inspection of the aircraft at our facility as they work to determine the cause.
Our work is respected by all of our partners including insurance companies, aviation manufacturers, NTSB and FAA.
AvTech Services, LLC is the premier aircraft recovery service located in the Pacific Northwest.